This Saturday and Sunday (29 & 30 August 2020) we are proud to officially open the doors to our new Cambridge Show Home and we'd love you to join us.
Located at 22 Rose Leigh Drive in Cambridge, this home is a stunning example of our new Kainui plan, designed to accommodate both your summer and winter lifestyles.
Showcasing a larger home, this property is 225m2 featuring two lounges and four bedrooms, or it can be set up to have three bedrooms and a spacious home office, hobby room or teenage retreat. This home provides you with flexibility which allows you to have your own adult spaces whilst still offering lots of space for friends, family or growing children.
Download our flyer to find out more information on this plan or call in and pick up your FREE copy of our Lookbook and Plan Book.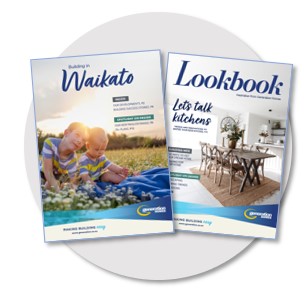 You may have already taken a virtual tour through this home, so we'd love you to join us on Saturday or Sunday from 10am to 4pm to see how it all looks in real life – there is plenty of room for everyone…
I look forward to seeing you in the weekend or feel free to call in during the week to Generation Homes Show Home, 22 Rose Leigh Drive, Cambridge. We are open 7 days a week from 12pm to 3pm, or call one of our friendly Sales Consultants to make an appointment:
Stacey Spall / 027 225 0405
Andy Baigent / 027 206 5690
If you're able to come along on Saturday, we will have coffee and the BBQ going - see you soon.
Kind regards,
Trevor